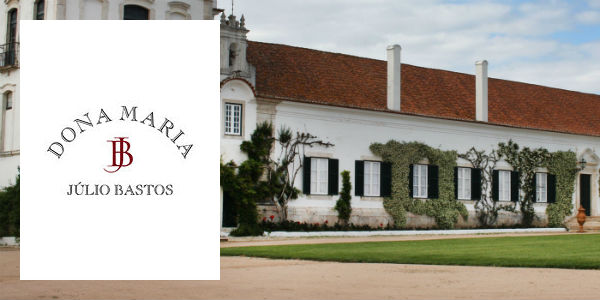 12 Feb

Dona Maria

This palace-like house estate was held as a reference, not only for its beauty but also for its history and quality of its wines since the 18th century. Its interior is rich in tiles, and the typical marble of the region can also be found all around the house. According to history, this estate was once acquired by king João V as a present to a lady of the court, D. Maria, with whom he was madly in love.

This estate and the wine currently produced here were named after this lady. The estate is also known as Quinta do Carmo because a few years after the construction of the house a chapel was built, dating from 1752, dedicated and consecrated to "Our Lady of Carmel". The walled Garden, at the end of the patio, is surrounded by secular palm trees and nooks filled with history. it was only in 1988 that its current owner Julio Bastos started commercializing the wines produced here both nationally and internationally, the famous Garrafeiras of 1985, 1986, 1987, always known for it's superior quality.

In 1992, Júlio Bastos, wishing to ensure its growth and, at the same time, the distribuition of his wine production, sold 50% of the Sociedade Agrícola Quinta do Carmo to the Domaines Barons de Rothschild (Lafite). It was then that the old winery was transferred from Quinta de Dona Maria, or Quinta do Carmo, to the Estate called Herdade das Carvalhas, which belongs since then to that company.

Never having given up on the idea of again producing his own wine, it was at the beggining of the new millennium that the opportunity arose. Júlio Bastos then decided to sell his shares in the Sociedade Agrícola Quinta do Carmo, and started this new project, Dona Maria wines.

In 2003 the first harvest of a new stage in the long life of this estate took place , whereby the concept is the production of quality wines allied with a family project, distinctive feature of this estate throughout the years

Since the beginning of this project the Dona Maria wines have been recognized, not only by the public but also by opinion leaders. Having achieved high scores in international magazines such as WineSpectator, Robert Parker and Wine Enthusiast, as well as in many international competitions, the Great Gold Medal award, with the wine Dona Maria Reserva 2003, was a great achievement since it had, until then, been the first-ever Portuguese wine to be awarded this distinction.

Nationally the situation repeated itself. In 2009, Júlio bastos, was named "Producer of the Year" by the prestigious "Revista de Vinhos", as well as awarded many excellence prizes.